Magazine
Consumer Reports
We all want to make the right choices. Every issue is packed with information and investigative reports on topics that matter most in your life including health, food, safety, technology and money. Check the latest ratings and reviews on products and services you use every day like appliances, electronics, cars, lawn and garden equipment, and more. Enjoy delivery straight to your door, as well as digital tools and services that help you stay safe and informed.
Special Publications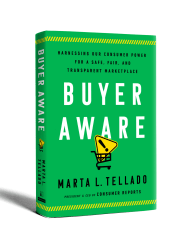 Buyer Aware
In an era when consumers are vulnerable to corporate surveillance, unsafe food, discrimination in the economy, and dangerously faulty products, the president and CEO of Consumer Reports, Marta L. Tellado, gives us a playbook to put the power back in our hands. Consumer Reports 2023 April Issue
Which cars are the best (and the worst) of 2023? Look no further than our annual Auto Issue to find out which cars are keepers, and the ones to avoid. This issue is packed with expert advice on how to figure out the real costs of EVs, the dealership extras you should decline, and new active driving assistance systems that really do make it safer to drive. Check out our Top 10 picks, new car ratings and reviews for 260 models, and our annual car brand report card so you can make the best buying decision.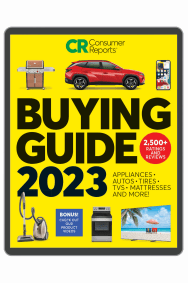 2023 Consumer Reports Digital Buying Guide
Take CR's trusted ratings with you as you shop in person or online with the Annual Buying Guide (now a digital edition only). Shop smart with 2,500+ expert reviews, ratings and buying advice on electronics, home appliances, cars, and more. Save hundreds, even thousands of dollars and get the best products available when you compare brands based on reliability, safety, and effectiveness. A handy "How to Use This Guide" and clickable table of contents helps you navigate!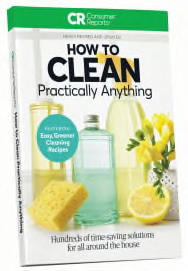 How to Clean Practically Anything
500+ easy, expert fixes to get rid of stains, germs, grime and spills. This guide provides hundreds of time-saving solutions to keep your home—and everything in it—clean, fresh, and looking new. Plus use the Keep-It-Clean calendar for daily, weekly, monthly, and seasonal to-do's in this 228-page guide.
New Cars
Searching for a new car starts right here! Over 250 ratings for cars, trucks, and SUVs include road test and reliability scores to help you decide. Plus, get the latest on EVs, tire and safety feature ratings, and our Best and Worst lists.
Should I Eat This?
Is that cup of coffee good for you, or bad? What about alcohol? And potatoes? Get to the bottom of today's most controversial food debates and find out which foods really should have a place on your table. You'll discover what foods are best for weight loss, brain function, keeping your arteries free of plaque build-up, warding off type 2 diabetes, reducing the risk of cancer, and helping you look and feel younger in this 200+ page guide.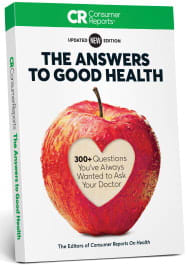 The Answers to Good Health
More than 260 questions you've always wanted to ask your doctor! Whether you want to know more about diet and nutrition, cancer, heart and lung problems, headaches, sleep, or common aches and pains, you'll find the answers in this valuable reference guide. Each major topic is listed alphabetically, with specific problems included. You'll consult this newly revised and updated source time and again to answer your most pressing questions.
Used Cars
Shop for a used car with confidence using the expert advice in this 241-page guide. You'll discover how to get the best deal, avoid a lemon, trade in your car for top dollar, and extend your car's life. Ratings on 284 models puts you in the driver's seat!
Digital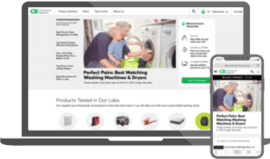 Consumer Reports Digital Membership
With digital access, you get independent ratings and reviews for over 9,000 products and services. Easily compare products side-by-side and access member benefits and features that help you be safe and stay informed.